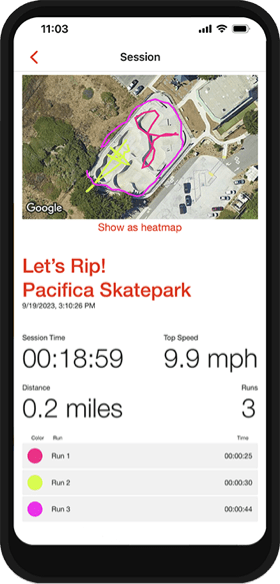 Track your runs, save your sessions and rank on leaderboards for time spent shredding, distance ripped and your top speed at the skatepark.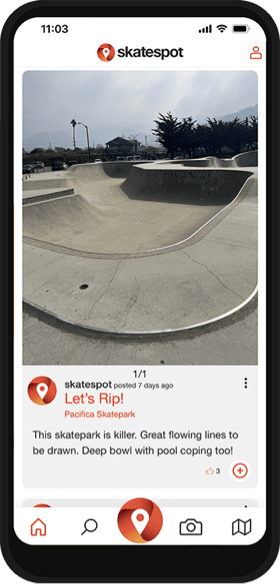 Post photos and videos of your sick tricks to the feed and tag your sessions for your whole crew to see. You can also tag skateparks with your posts!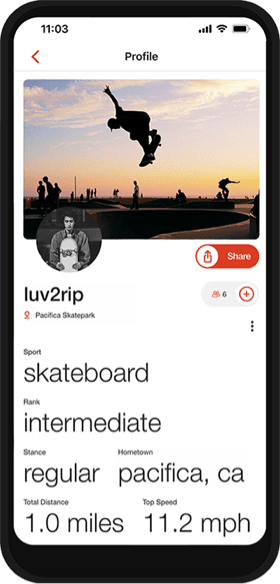 Follow your friends to view all their epic sessions and tricks, share it all on social media for bragging rights. Follow skateparks too!